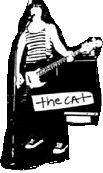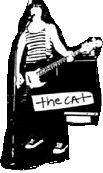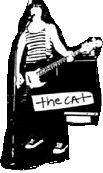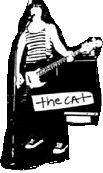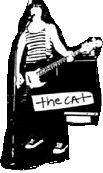 Maggie used to be inBonnotGang with super duperhorror movie-maker Sadie Shaw.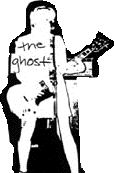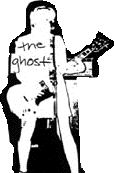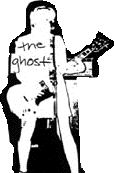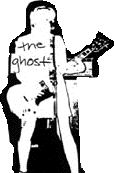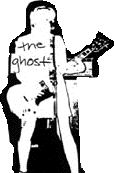 Sarah Utter, presumably nicknamed'the ghost' for her pasty appearance through Xerox, spent some timein
Plastiquewhich later became theseductive. She also playsin Witchypoo.





Unfortunately, Jesse Fox is nolonger in Bangs but he kicked some serious ass while hewas.
He also used to be in thePolecat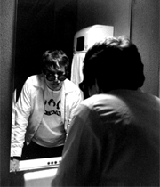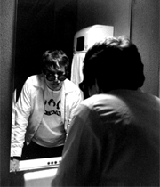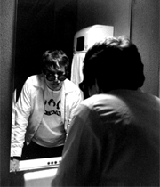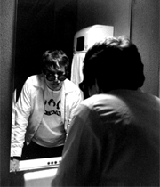 Then Bangs were joined by HeatherDunn, she's also in DubNarcotic Sound System,andused to be in Tiger Trap, Panties,the Raincoats. She is a hurricane.
Now Bangs are joined by Kyle E.Coyote. With him theywill be recording a new LP (released sometime inMarch 2000) and they will be reinforcing those goods with another UStour. See you then.
---
---