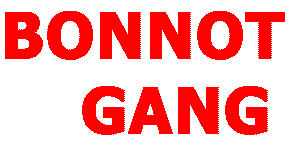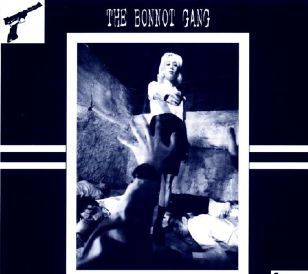 This is their 7" on DecompostionRecords. Still available for $3.50 through KRS.
Bonnot Gang also have a track on the Slice of Lemoncompilation called "Life at the Abbey".

They also had a cassette on DecompostionRecords that is now out of print.

Dale, Sarah, and Sadie have been joined by Casey and Tracy to formthe Lies. They have a Mailorder Freak 7" and full-length both broughtto you by the folks at KRS.